I conducted the first staged performance at the Royal Academy of Music Opera Department 1984. The libretto was written by a fellow student, Robin Lewis. The work's structure draws heavily on Lorenz's Das Geheimnis der Form bei Richard Wagner, an analysis of Wagner's late operas which finds a wealth of formal devices from Bar Form (AAB) to symphonic thinking providing the structural underpinning of these ostensibly flamboyantly Romantic works: there is a symphonic structure to the whole and a structural parallelism between the first and second Acts. The musical language is one of my first excursions into the twelve-tone universe and the expressionist world of Berg and Schoenberg.
---
| | |
| --- | --- |
| DRAMATIS PERSONAE | |
| | |
| ALICE | soprano |
| THE DORMOUSE | mezzo soprano |
| THE MAD HATTER | tenor |
| THE MARCH HARE | bass |
| A CHORUS OF CHAIRS | S.A.T.B. |
INSTRUMENTATION
flute, oboe, clarinet, horn, trombone ,
pianoforte, violin, viola, violoncello, double-bass
Orchestral material available for hire or purchase from Geoffrey Alvarez
---
La profecía última del rey
The King's Last Prophecy
by Geoffrey Álvarez
a dream in five operas woven, in large part,
from the life and beliefs of the Kogi of Colombia.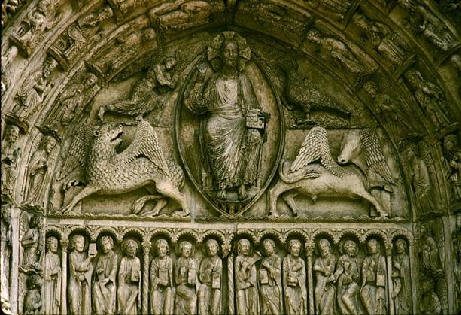 The Earth has been violated by her sons. She is barren.
The King is mad. Can the death of the sick King at the
innocent hand of his own mother atone for the sins of the sons?
No. It is not enough: dying, the King tells of the end of the world.
Can the sacrifice of Isla Bella, daughter of the sun,
drowning in her own blood, be sufficient to stop
the serpent of greed devouring her father?
Director Keith Warner:
This really is a piece that deserves great support
and MUST be furthered: fresh, original and exciting.
Listen to the death of Isla Bella and the serpents struggle with the sun here.
Orchestras, choirs, and opera companies interested in contributing to the development of the project should and have a glance here and contact
Geoffrey Alvarez for further details.
Hard copies of perusal scores and libretti of the entire nine hour cycle
are available from Geoffrey Alvarez or downloaded
from page seven of the general catalogue.
---